Fortunately, most of what we do is in our studio.

Artists can use 'Covid Seclusion' to reorganize their studios, sifting through paint tubes and discarding old hardened ones. We can sort through brushes and recondition some and toss others. I used the time to sort through paintings I made during the last two years. Then, I created a spreadsheet to log in all my work.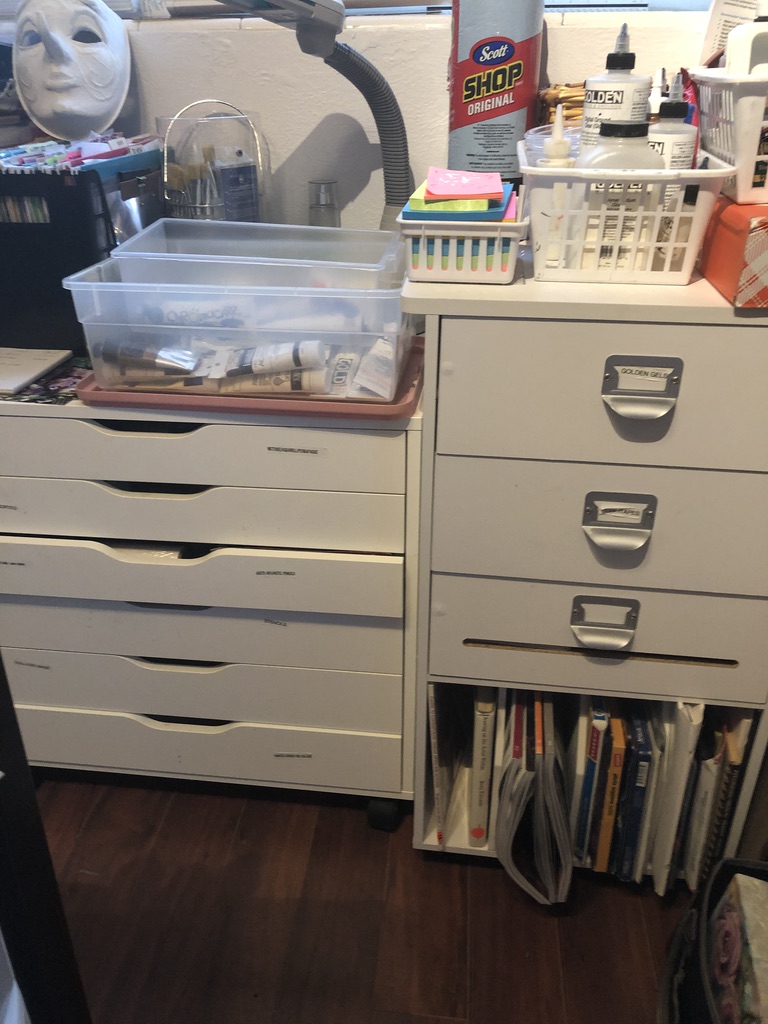 Collect future subjects
Artists can use their time to drive around, masked, and take photos that can be be used for reference in the studio. You can create a log of these subjects, either online or on an actual hard copy file card. Years ago, I used large file cards to list the title, size, medium, dominant colors, and places that I exhibited. Later, I added actual photos on the back of the card. These were filed alphabetically by title. You can also file by date created.
Logging work
Later, when I began using spreadsheets on my computer, the information on these cards was easy to enter. Eventually, I added more columns as needed. Here are some I used most:
1) Entry deadlines 2) Fees paid 3) Address of the gallery or show. 4) Date of return/pick up 5) Awards 6) Juror 7) Size unframed AND matted 8) Type of framing.
All these extra columns enabled me to reference where the painting was shown so I did not reenter it by mistake. Also, I recorded the fees paid and it was an easy way to do a bookkeeping spreadsheet of what I spent at marketing and showing my work.
Strategize your time
Artists have to discipline their time for studio work as well as our business. Just like a manufacturing business, we need to produce inventory and keep track of what we sell, also taxes collected and try to create a contact list to email invites for our next exhibit. I even created a monthly newsletter.
Paint, Paint. Paint.
When pressure mounted up, I painted. This was like a vacation for my mind and stress. Most of all, I stayed SAFE, observing the rules so that I remained healthy. This is our MAIN priority! Stay healthy.